Posted by Sekar Bestari on Jan 11th 2021
For decades, Buana's jewelry business has been challenged with survival. He has suffered both financially and creatively, and he was nearly giving up when, in the nick of time, he discovered a new path selling with NOVICA and their partners. From that moment on, his business has been surging and he has become a best-selling artisan in Bali.
Buana, Jewelry Craftsman
In 2009, I Wayan Buana was living on the edge of financial ruin. He was very vulnerable and hopeless at that time. Job opportunities were very tight for him and he had a wife and children to support. "If I had never been able to sell my jewelry online, perhaps I would be working as cleaning staff in one of the villas by now, just like other high school dropouts from my village."
He believed that it was God's fate that he learned about marketing his art when he ran into a fellow jewelry artisan. That person never explained thoroughly but Buana still managed to take the first few steps. He started with a few of his designs including rings, bracelets, and earrings.
He says, "One of them was the 'Face of The Moon' ring made from cow bone. It was one of my very first pieces and it has the most meaningful personal story for me. 'Face of The Moon' has been bringing me regular orders since 2009."
"It was a very difficult time. I didn't have a home for my family or my own workshop space. My infant child had to drink only water because I couldn't afford to buy milk. I often cry when I recall those days of my life." He was quiet for a moment before he continued.
"I was about 19 years old when I dropped out of the high school of art and design. That's where I learned about crafting. After I dropped out, I didn't continue my studies but I did continue practicing (making jewelry) on my own. Then I married my wife, I Ketut Suwarni. The next year, we had our first child."
When his family started to grow, he began to sell his silver jewelry door-to-door. He was also giving his products to consignment stores around tourist areas in Kuta and Ubud. Those methods didn't go very well. He barely got any income nor marketing feedback from the stores. He had to wait for months for the payment. In the worst cases, the sales couldn't even pay off his initial cost for material.
"Most of the times, the profit wasn't enough for me to produce new designs. It was already hard for me to just make ends meet for my family. I had to stop making new designs and had to sell the remaining items first. To be honest, my financial condition was really blocking my creative work."
It was impossible for him to separate his family necessities from his creative journey.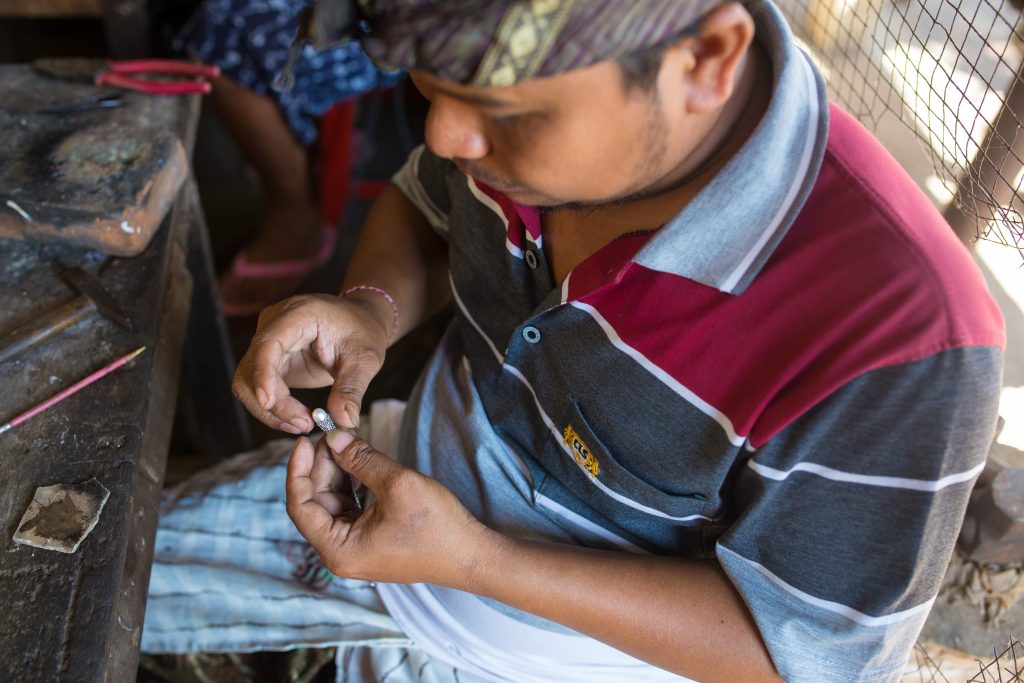 Bali has one of the largest numbers of creative small businesses in Indonesia. That includes jewelry, clothing, and food. According to a government report, there are over 265,000 small businesses in Bali. Even though the sector has been growing enormously, most of the business owners are not well informed in marketing strategies and technology. Those are also the obstacles that Buana had to face in the past.
"I don't understand those kinds of things (marketing, distributing and technology.) The thing I do understand is designing and how to forge silver into jewelry. I believe that my craft wasn't enough to grow my business.In 2009, I was lucky to receive help, as well as encouragement, to improve and overcome those obstacles."
Though it wasn't a sudden upsurge, Buana's business has been consistently growing. From a couple of orders a day his sales have increased to a large number of regular. The constantly growing sales have made it possible for him to employ his relatives and neighbors as silversmiths.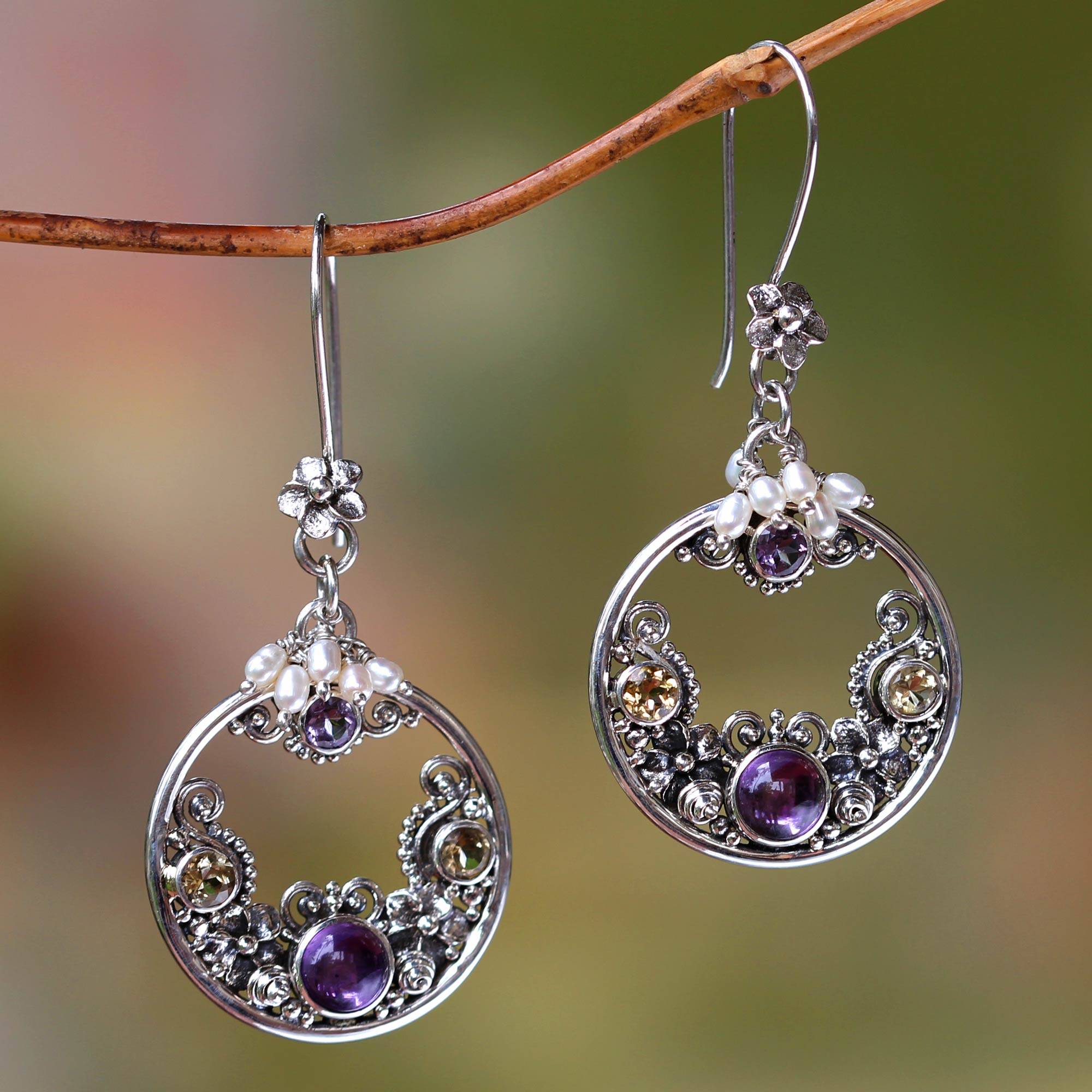 Now he has 13 employees working regularly for him. It helps the silversmith ecosystem in his village to survive. "I even had to stop selling my jewelry in person because the orders online became overwhelming! I'm very busy these days. Sometimes I have to hire extra silversmiths for special occasions like holiday sales or when big orders are coming. I'm always grateful for that." He expressed it in a very modest way.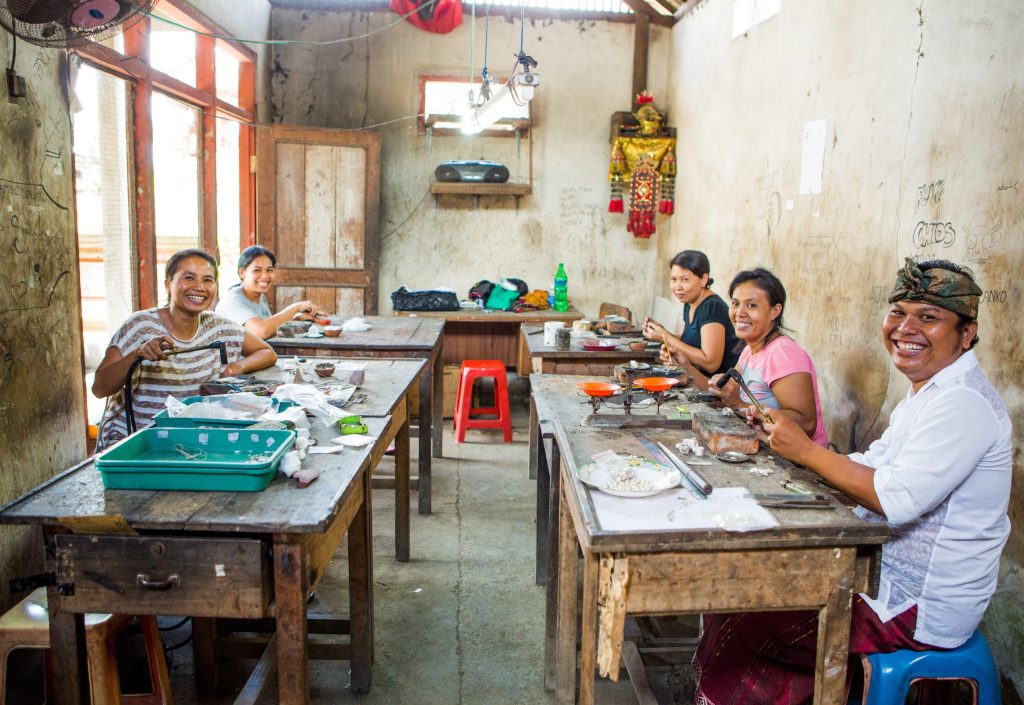 Right before we ended our conversation, he confessed that his lifetime goals have now been achieved: building a home for his family, giving his children a better education, providing job opportunities for his neighborhood, and his creative ideas flourishing without any financial burden.
He said that he never asked for more, "It's enough for me to feel content and be grateful each day." His only wish for the future is that someday his children would love to continue this journey and eventually replace him.
Buana is regularly working on new designs and he is passionate to grow more. Most of his creations are inspired by the nature that surrounds him: the meadows, frangipani flowers, moon, and many other forms of natural beauty
He no longer has the terrible fear of not being able to provide for his family, and hopes that one day, his children may wish to follow in his footsteps and learn the family business.