Posted by Sammi Mo on Jan 10th 2023
Here at Upworthy, we cherish our loved ones and although Valentine's is not all about gifts, if you are looking to buy a gift for a special someone, then you came to the right place! We have curated a list of our personal favorites from our store, Upworthy Market. Every dollar you spend at this store directly supports local artisans who craft their own products. In this gift guide, you'll find all products have that special touch made with love.
Heart Motif Sterling Silver Link Bracelet
Crafted of sterling silver, petite heart-shaped links circle the wrist with lots of love. Working with local artisans, Thailand's Aoy presents this dainty bracelet.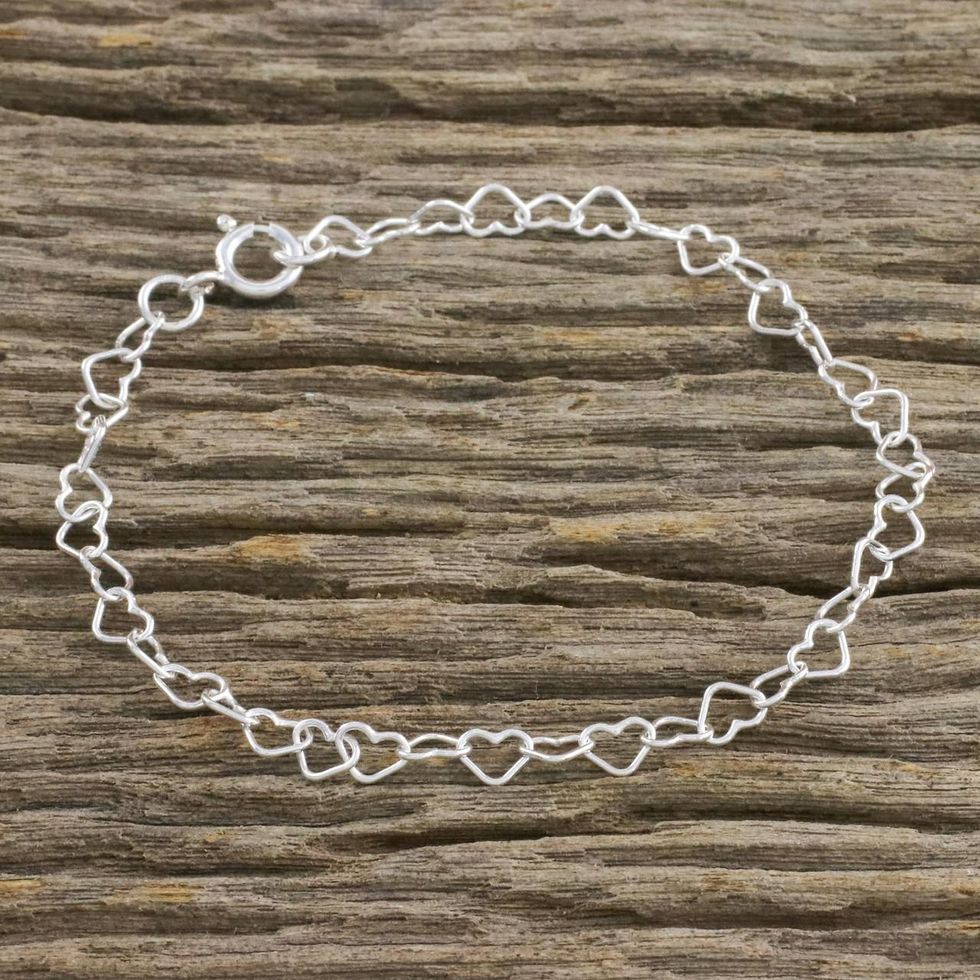 I Adore You Mother and Child Wood Sculpture
A mother holds her child high in adoration in this magnificent sculpture, in homage to the special bond that they share. Soaring lines and contemporary styling bring elegance to this statuette by Wayan Rendah. Carved from richly-grained suar wood, it celebrates a life-long love.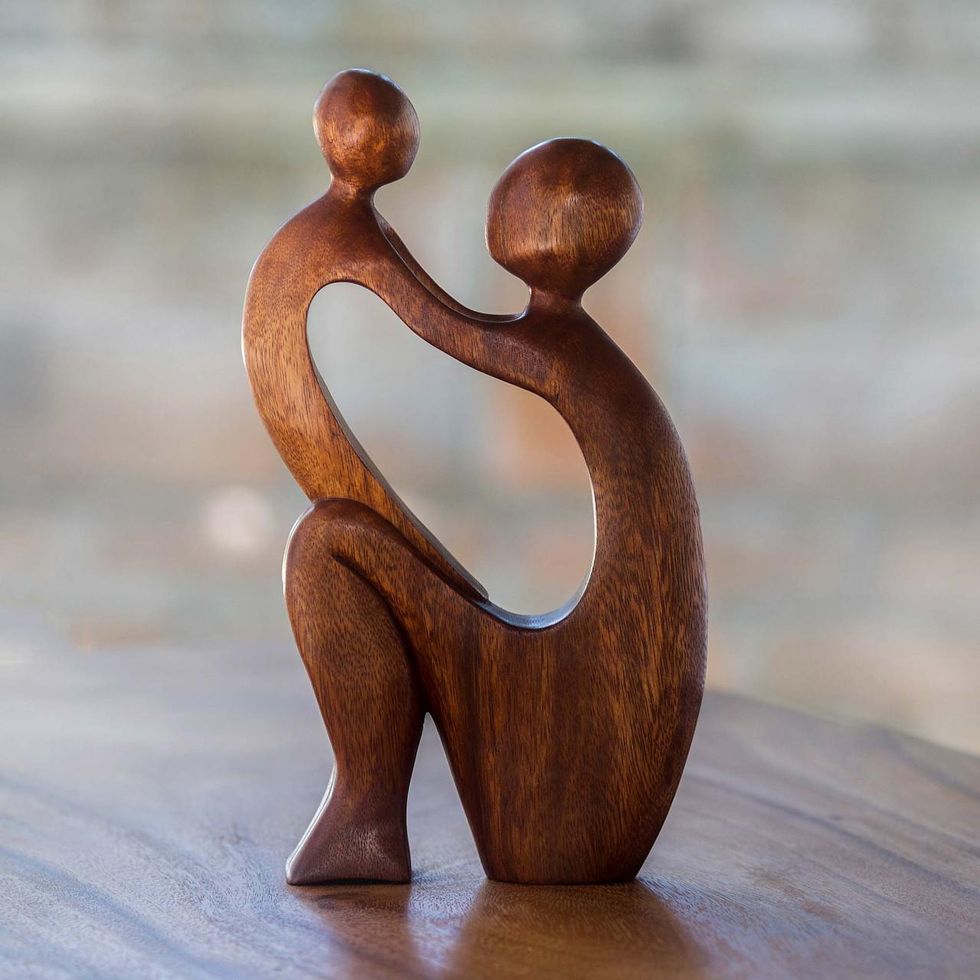 To see more sculptures like this from artisan Wayan Rendah, visit his collection.
This petite heart-shaped box is ready to guard your dearest treasures. The secret? The box is actually a puzzle of 4 pieces, each carefully hand-carved to fit together perfectly. Balinese artisan Made Wirata creates the clever design.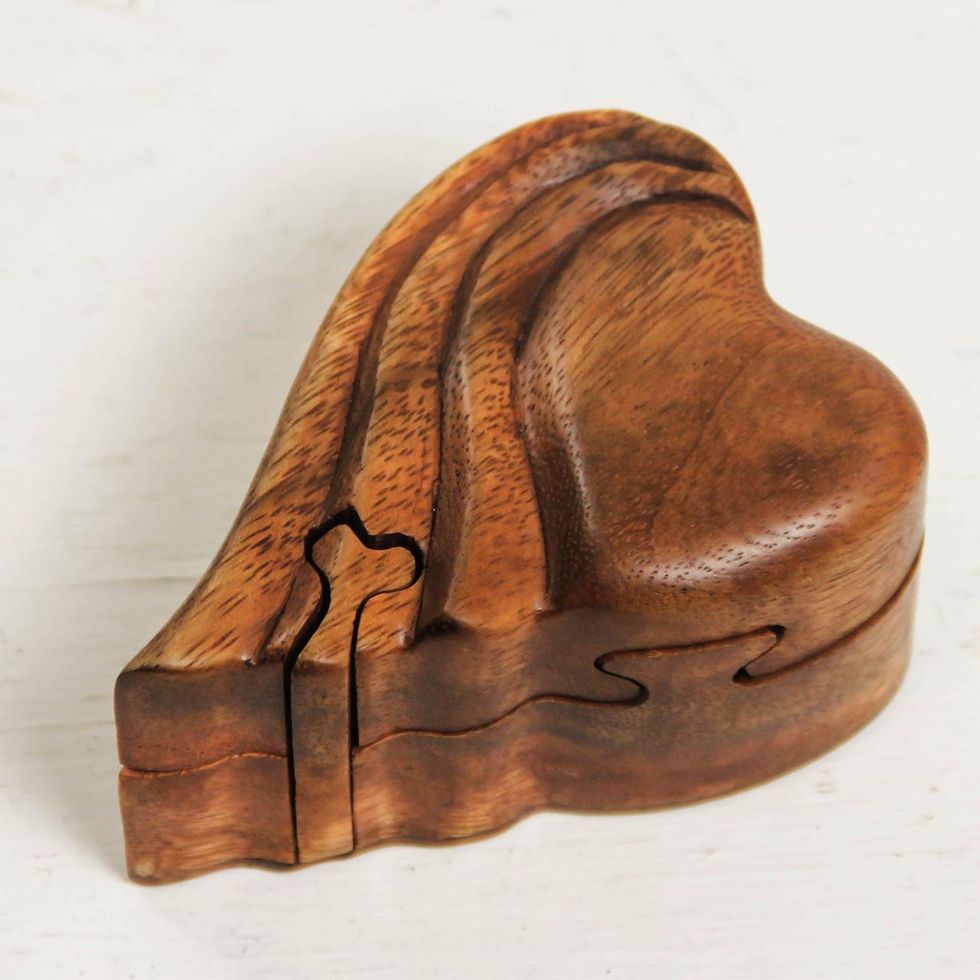 With a sigh of romance India's Shanker designs this necklace. A heart glows bright when cut from red hot heat-treated onyx. Cooled by peridot, the gems are set in sterling silver for a pendant necklace that is crafted by hand.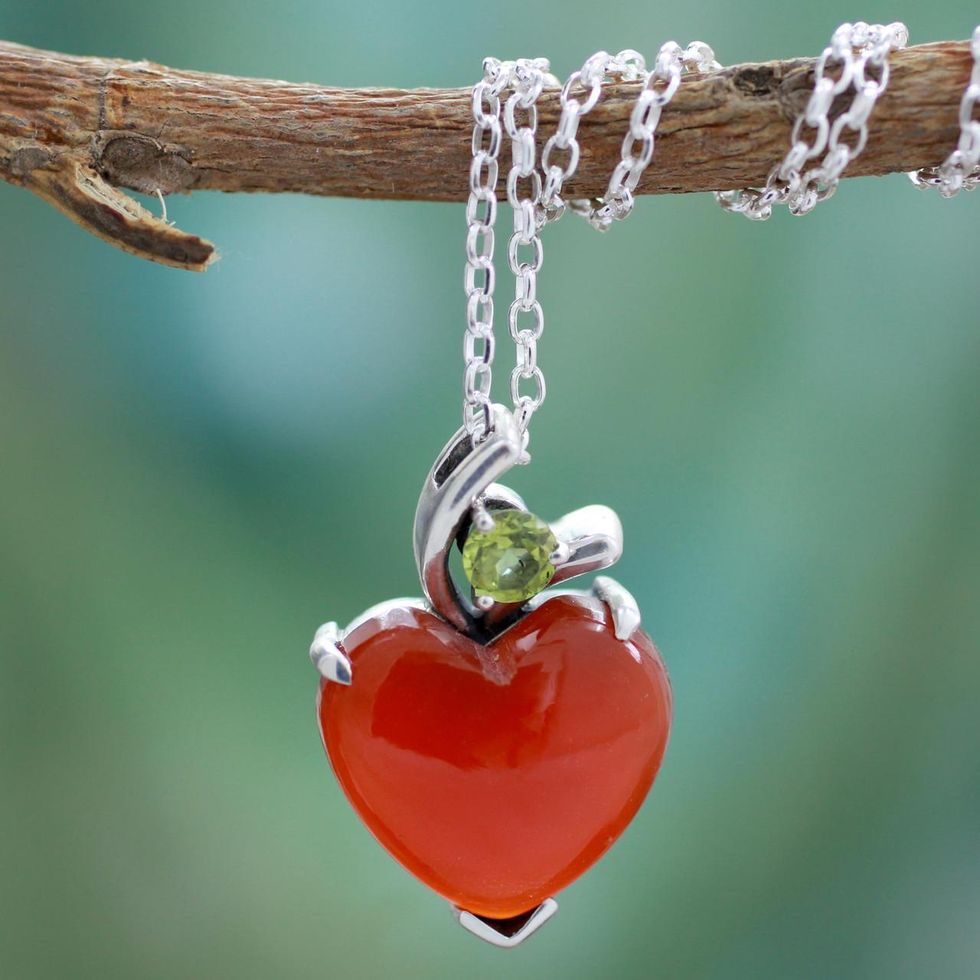 Heart-Shaped Sterling Silver Stud Earrings
Crafted of sterling silver with a high-polish finish, two simple hearts adorn the ears with beauty. Wadarat Supasirisuk presents this pair of stud earrings, crafted by local artisans from Thailand.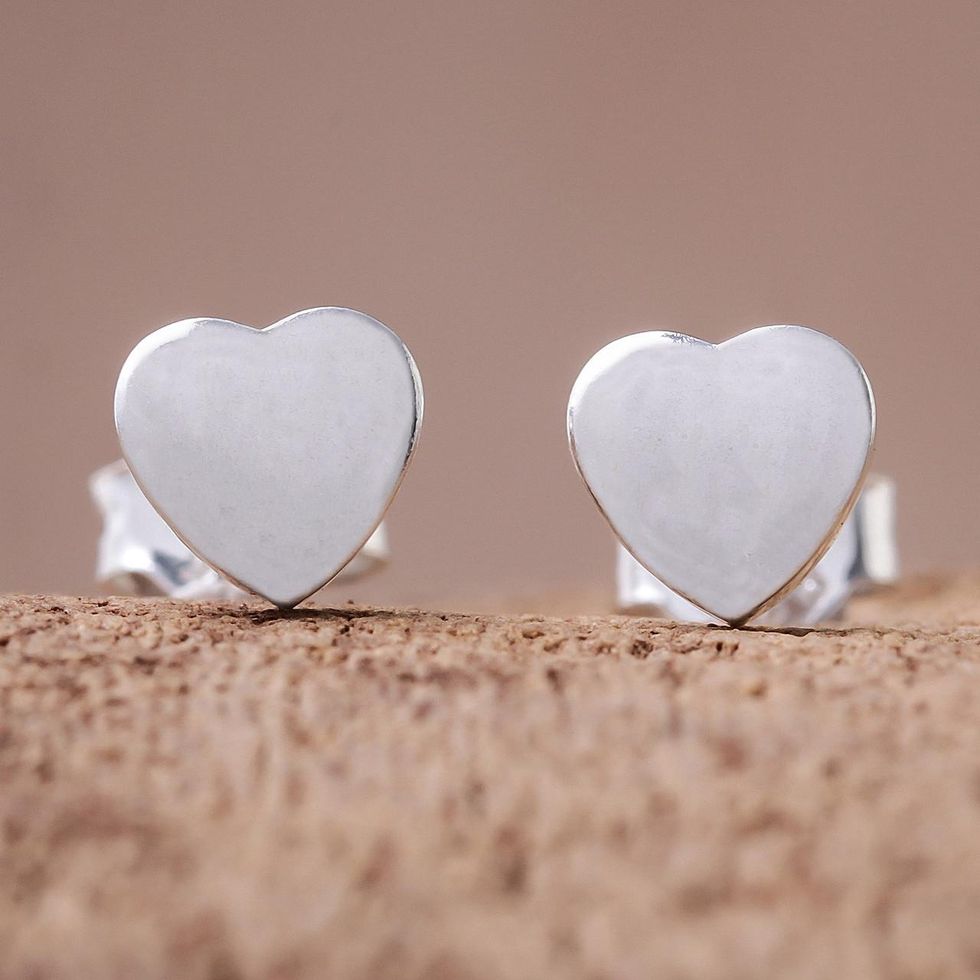 Voluptuous curves circle and meld in a fervent kiss that forms a single heart. In this elegant abstract sculpture, the harmony between lovers is manifest as their figures curl together in utter bliss. This exquisite statuette from Made Wirata is a celebration of couples.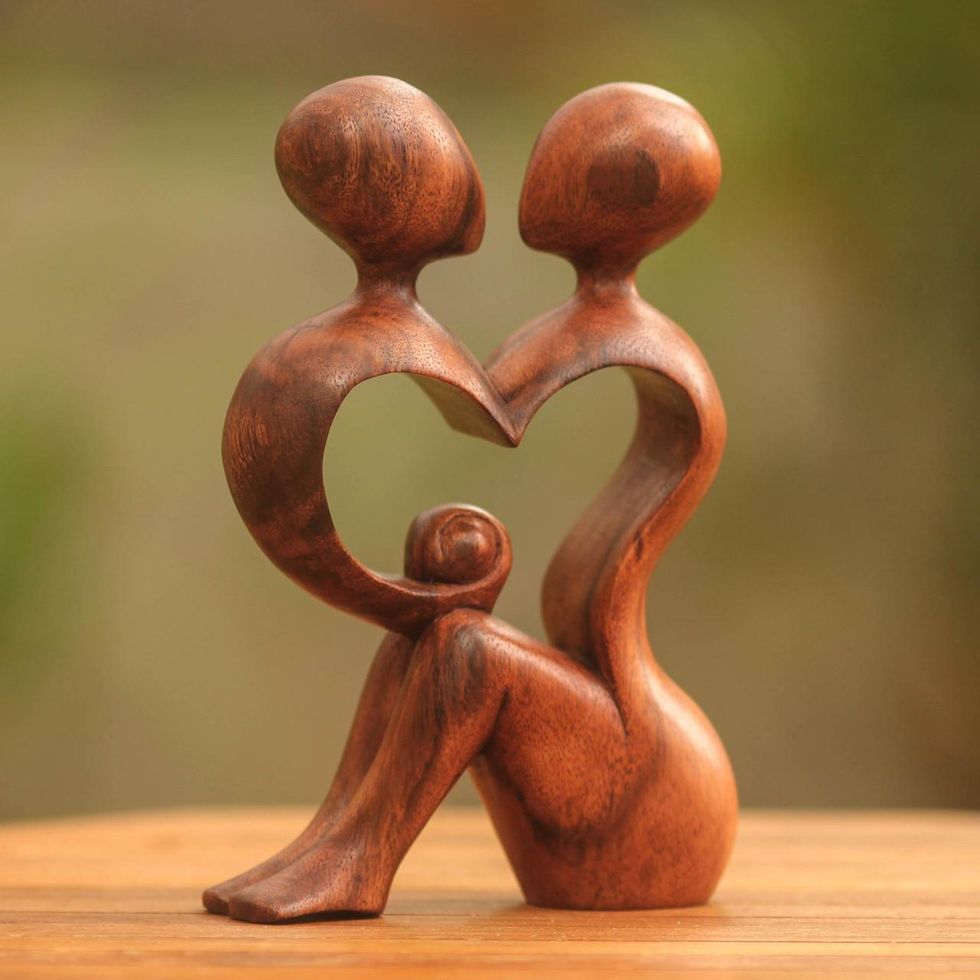 A length of elegant black cord is centered by a pendant of silver by Karen hill tribe silversmiths, crafted in the shape of a heart with a small hole in it. Thai artisan Srimuang designs and crafts this striking necklace.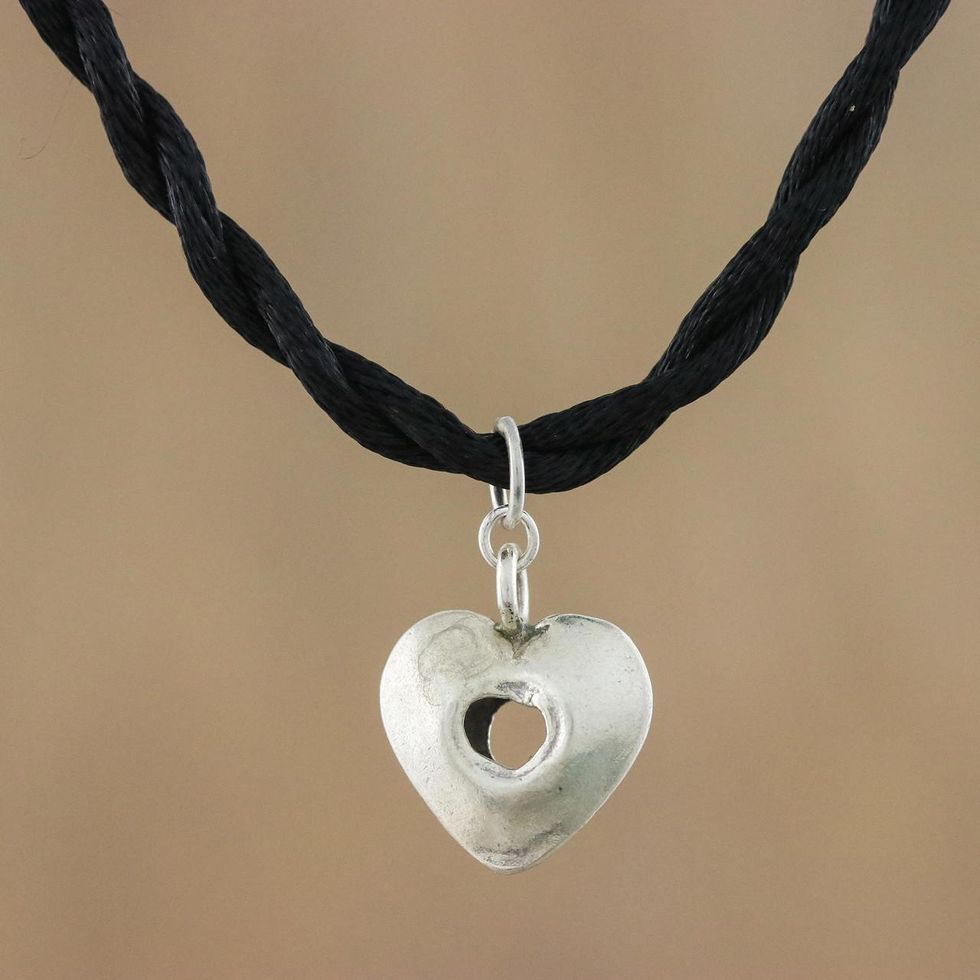 Kiss and a Hug Anklet in Brushed Sterling Silver
Crafted by hand, this delightful anklet features charms reading 'X' and 'O,' playful symbols for a kiss and a hug. Jantana in Thailand selects sterling silver to handcraft her original design.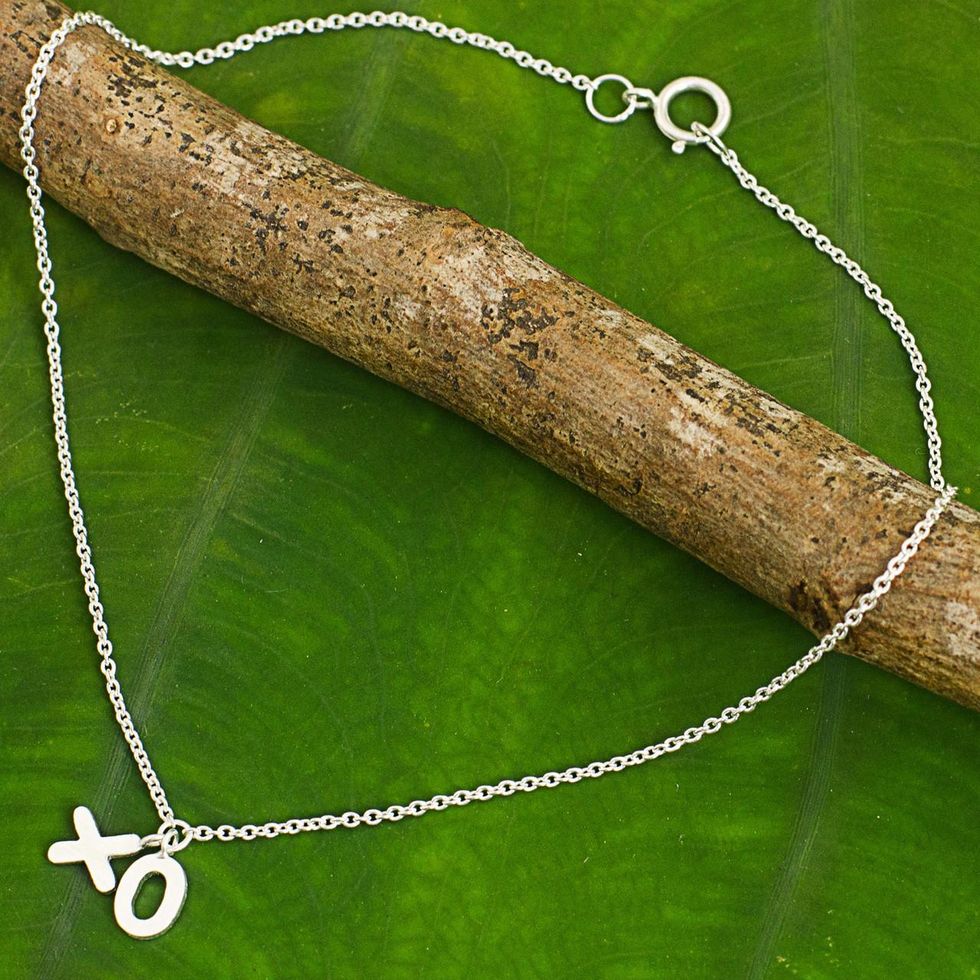 This fabulous heart beats with exquisite elegance. Designed by Aparna, it features luminous wings that are crafted with sterling silver. Blue topaz gems stud one half of the heart which dangles from a fine chain.