Posted by Ross Ewool on Mar 21st 2021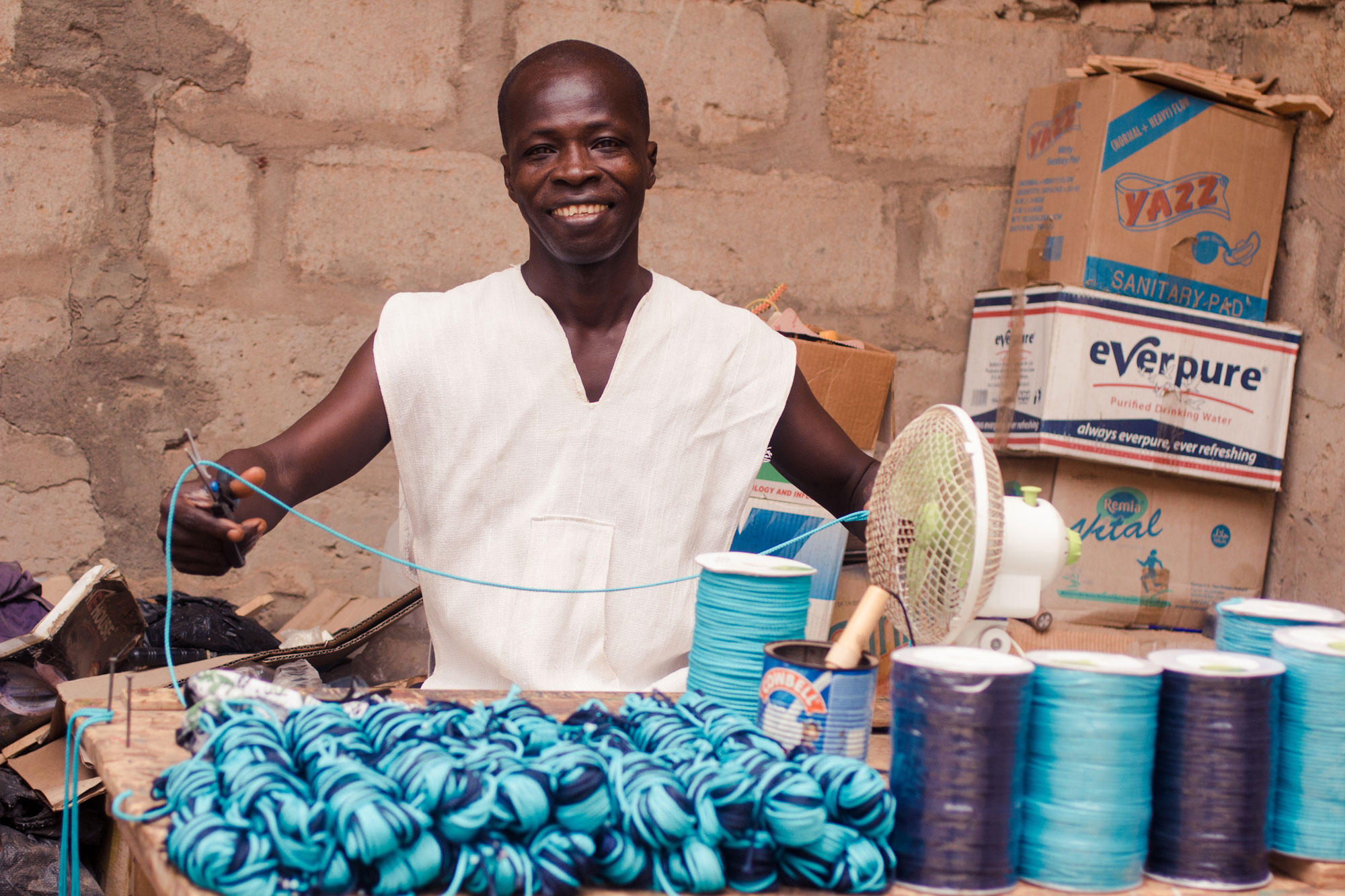 In his teens, Robert had set his mind on becoming an accountant. In Nigeria where his parents lived, Robert attended commercial school alongside grammar school. A combination of sad circumstances sent him back to Ghana where he lived with his uncles and completed High School.
I had learned all this in a chat with Robert over the phone. When we met, the first thing I wanted to know was how he became an artist.
"I have always been an artist. I started sketching at a very tender age and as I grew up I would sketch at every opportunity. My parents used to get very upset with me when they found me sketching instead of studying. I used to hide to enjoy my sketching."
"But you wanted to be an accountant," I interrupted him.
"Yes, I dropped out of the Polytechnic where I had enrolled to pursue a course in business. I couldn't get the necessary financial support. My dream of becoming an accountant died at that time. Incidentally, when choosing subjects for the "O" level examinations, I had included art as one of my subjects although the school had no art tutors. I taught myself using the regular curriculum as my guide. Along with my other subjects, I got good credit in art. That is what earned me a job with the Ghana Export Promotion Council, in their Rattan Village some time in the early nineties. With that my fate as an artist appeared to have been sealed!"
"When did you decide to go on your own?" I asked at this point.
"My career at the Rattan Village was short-lived and I joined a colleague artist to help him make products for sale at the Ghana International Trade Fair Site. In 1994, I was invited by the president of Kraft Export Consult, (KEC,) who was at that time the sole agent of Pier 1 Imports, to assist him in managing the young firm. For ten years I interacted with a large number of artisans and learned almost every aspect of the crafts trade production. I supervised the production of Pier 1 orders at various workshops around the country, did quality control as well as packaging and processed products for exports. By 2004, I felt adequately equipped to launch into the deep.
"How did you start?" I asked.
"At the time that I left KEC I had several sketches stashed away. I started turning the ideas into products, mainly wood carvings. I already knew the marketing outlets. I sold both in Ghana and the USA at various exhibitions.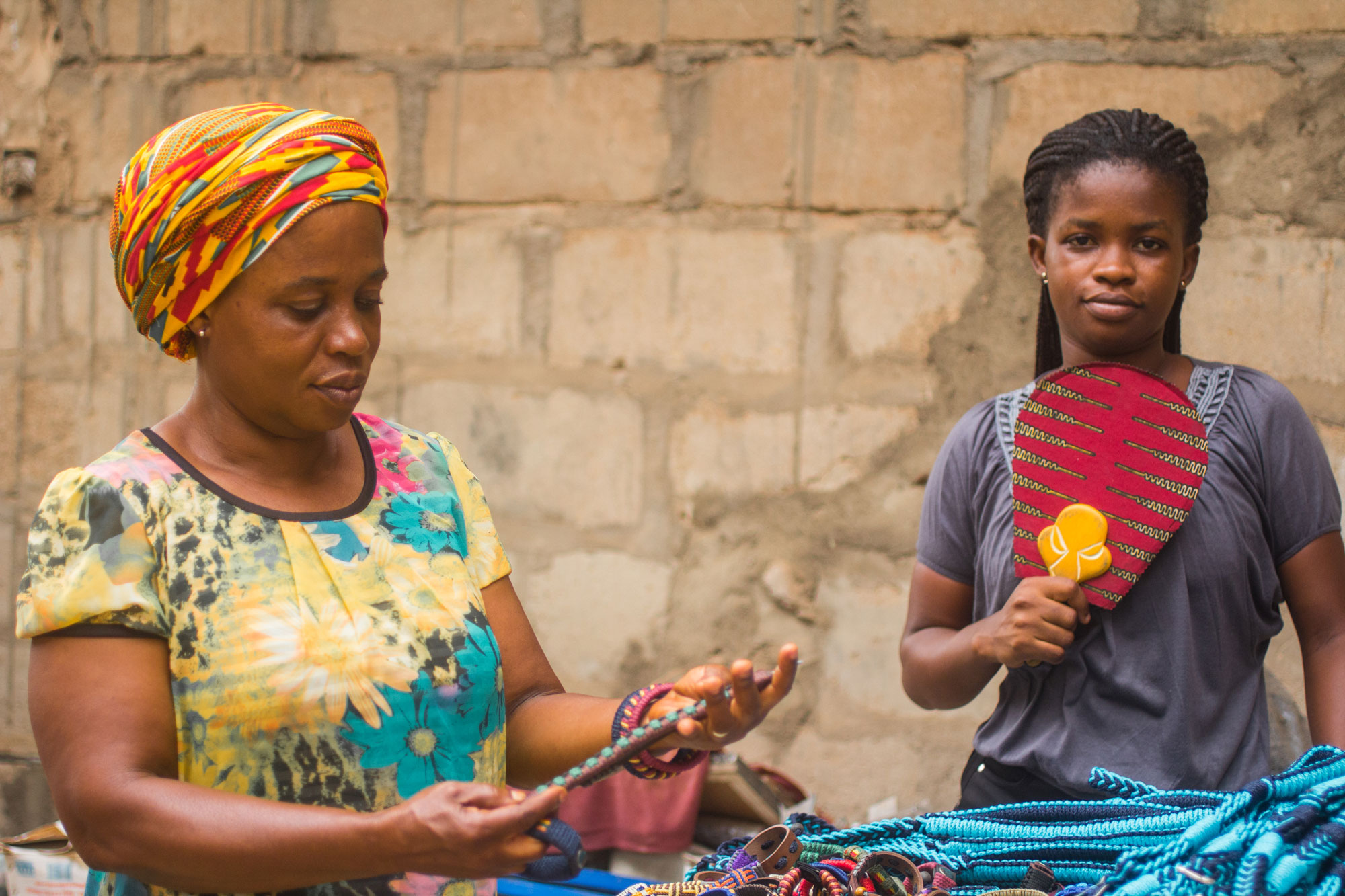 "When did NOVICA and its partners come into your life and how have they impacted your career and business"? I asked.
"I first registered with them when they were operating from here in Teshie Nungua. I cut my links shortly after, because of local management issues. When the management changed, I went back and I haven't regretted it.
"Why so?" I was curious.
"First, is the advantage of worldwide exposure of my products through the internet and the ability to sell while sitting comfortably at home or busily at work. I used to fly overseas spending my profits on airfare in order to sell. Besides that, I have enjoyed their micro-credit facility. Their quality standards and requests for variety have also kept me on the alert."
"What do you sell?"
"Wood carvings and paintings at the time I joined. In 2012 however, I started experimenting with various materials including wood, waxed linen, and synthetic cords to add diversify to my products. From these and other media, I now make bangles, bracelets, and necklaces. I am proud to say that I have made a huge success of my venture into jewelry. I have come out with a variety of designs. Today jewelry pieces are my best selling products."
"Do you regret missing the opportunity to become an accountant?" I asked, changing the subject.
Robert smiled enigmatically and then appeared in deep thought. The expression was here for only a brief moment and was replaced with the smile and a chuckle.
"I have never given it a thought. I guess I have been too busy enjoying the use of my natural talents to go back to the past. Now that you ask, I was just thinking; so all this creativity would have been lost in a desk-bound petty administrator"
I drew Robert's attention to the status of accountants in our society.
He chuckled again and responded.
"Apart from enhancing the beauty of homes and offices, and making people prettier with my variety of jewelry, I haven't done badly in life. For starters, I have raised a beautiful family. My lovely wife gave me two intelligent daughters. Both are studying in tertiary institutions. One loves business and may well become the accountant I was never meant to be. The other is an IT whizz kid. I take care of extended family members and I train future champions in art."
"What is more, here am I, developing a big facility not only for accommodations but also for a workshop and showroom. This is to ensure that my business survives me.
"Regrets? No! I think I'm making full use of my God-given talents. I am fulfilling my destiny."
There again was that smile.